Please, feel free to contact us anytime at (859) 913-9132.
Our office hours are by appointment.
Give Michele a call today to start making your wedding planning life easier!
If you have a question that we don't answer on the website, contact us by filling in the form below, call or email us, and we will get you an answer as soon as possible.
Thanks for visiting Weddings by Michele and completing the form!
We will respond to your request as soon as possible.
We look forward to seeing you in our studio soon!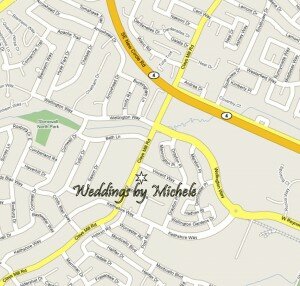 Contact Us with this Map to Weddings by Michele
Contact Us Map
We are located at
3306 Clays Mill Road, Suite 203
Lexington, Kentucky 40503
Contact us for an Appointment
(859) 913-9132